There are new art blocks by Sara Peak Convery in the Mobile Art Machine!
An unexpected surprise for us was that the blocks are two sided! So when you buy one of these blocks, you get two paintings! The photos on this page show the front and back of each piece.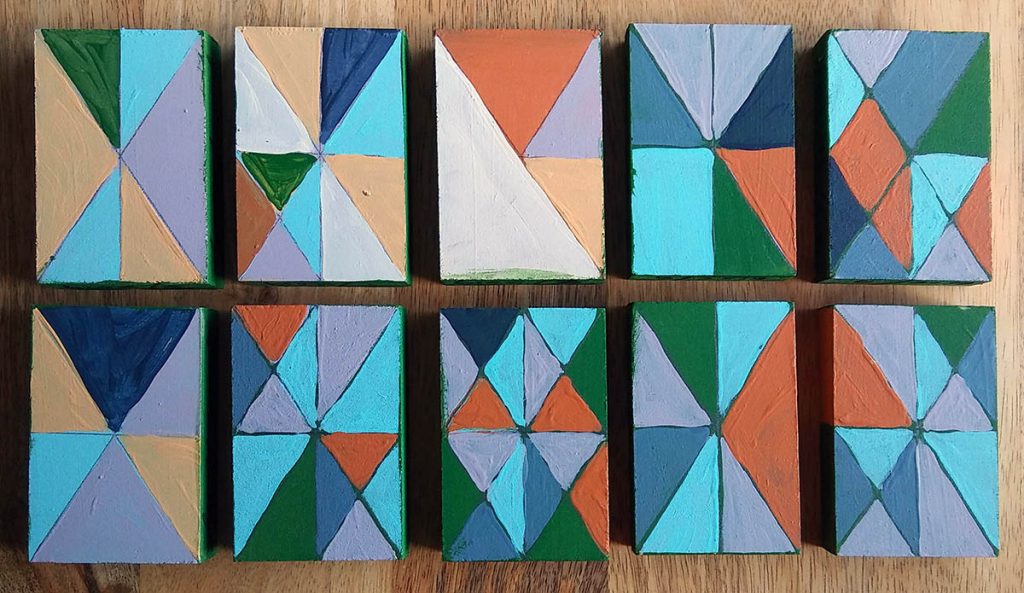 The Mobile Art Machine will be at the Blue Box Cafe in November and Soulful Sparrow in December. Grab a delightful piece of art for just $5!
You can see more of Sara's art on her facebook page: https://www.facebook.com/sara.peak.convery