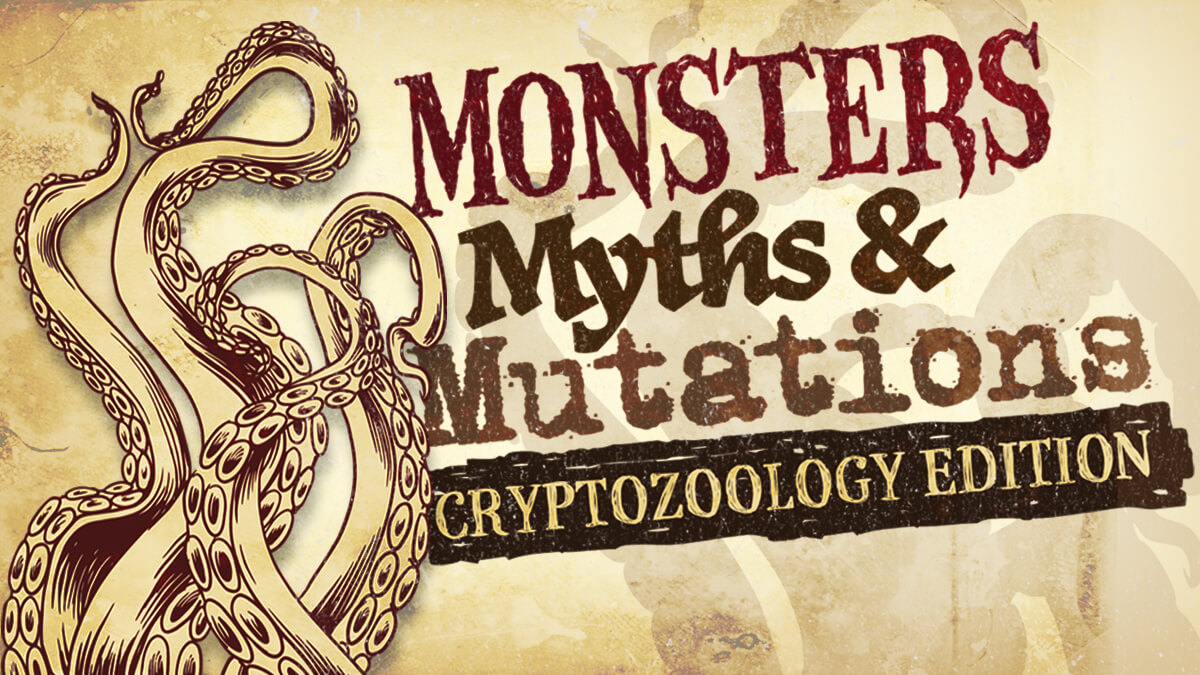 Monsters, Myths and Mutations
:Cryptozoology Edition
---
Opening Reception
Friday, June 30, 2023
Hours: 6pm-9pm
The Robin and Mark Seigle Gallery at Elgin ArtSpace Lofts
51 S. Spring St.
Elgin, IL 60120
Closing Reception
Saturday July 29, 2023
Hours: 10am-2pm
The Robin and Mark Seigle Gallery at Elgin ArtSpace Lofts
51 S. Spring St.
Elgin, IL 60120
---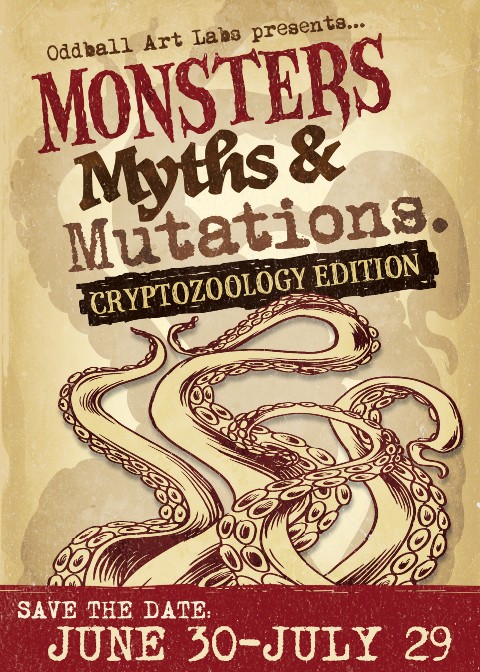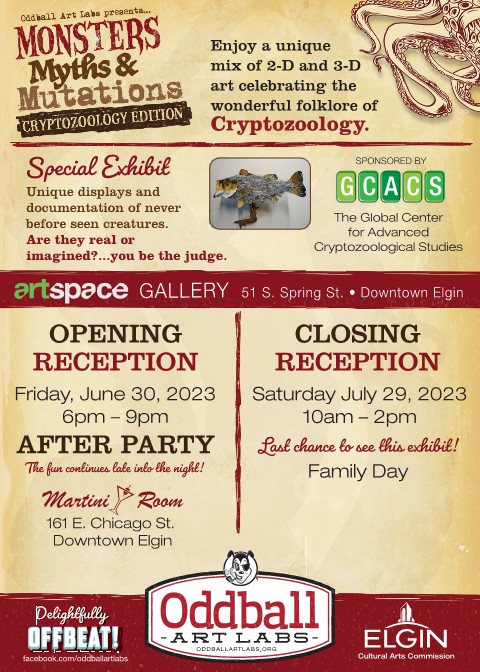 ---
Featuring these Artists
Autumn Baker
Nancy Boeckenhauer
Scott Cenkar
Dream in Color
Abbey Gorscinski
Nancy Guthrie
Karl Jahnke
Kylie Kaemke
Deyana Matt
Dave Metzger
Chelsy Moreno
Krista Skye
Zoë Steele
SwitchVisions
Kimberly Wildner
Griffin Womble
---
Monsters and the unknown have always been a favorite subject of artists and storytellers throughout the centuries. Depictions of mysterious creatures from strange lands can be an amazing source of creative inspiration.
We've got a gallery full of fun artwork celebrating monsters and mysterious creatures.
That's why the Oddball Art Labs Summer 2023 show is all about Cryptozoology.
Monsters, Myths and Mutations (Cryptozoology Edition)
…wait a minute?! What is Cryptozoology?
Wikipedia defines Cryptozoology as: a pseudoscience and subculture that searches for and studies unknown, legendary, or extinct animals whose present existence is disputed or unsubstantiated, particularly those popular in folklore, such as Bigfoot, the Loch Ness Monster, Yeti, the chupacabra, the Jersey Devil, or the Mokele-mbembe. Cryptozoologists refer to these entities as cryptids, a term coined by the subculture. Because it does not follow the scientific method, cryptozoology is considered a pseudoscience by mainstream science: it is neither a branch of zoology nor of folklore studies. It was originally founded in the 1950s by zoologists Bernard Heuvelmans and Ivan T. Sanderson.

https://en.wikipedia.org/wiki/Cryptozoology
No Hollywood monsters please!
We wanted to challenge everyone to pull strange creatures from folklore and unverified sightings. ("Bonus points" for local folklore or legends from your ancestral country of origin!)
Since we will have a full year to put together this show, Oddball Art Labs plans to expand this exhibit with a full "museum" display of fabricated "proof" of the existence of some of these amazing creatures. Plaster casts of giant feet, fuzzy photos taken in the dead of night, desiccated creature remains, and other fabulous finds will be presented from the "archives" of a fictitious 19th century female heiress/adventurer who scoured the globe in search of these amazing, hidden creatures.
Knowing full well that Cryptozoology is a pseudoscience compeled us to place a placard in the museum display reminding visitors that no matter how "compelling", "convincing" or "upscale" the presentation of finding may be, true scientific method always welcomes careful observation, rigorous skepticism, open peer review, and a refinement of knowledge as information is uncovered.
---
Lists of Inspiration
We wanted to help get your imaginations going, so here are some amazing references we've found on the internet. I'm sure the list will expand as we find more goodies.
Lists of Cryptids
https://en.wikipedia.org/wiki/List_of_cryptids
Obvious options for cryptid artwork:
Fearsome Critters (North America)
American folklore creatures
Field Guide to Illinois' Fantastic Beasts
https://www.chicagotribune.com/entertainment/ct-borelli-illinois-fantastic-beasts-htmlstory.html
American Legendary Creatures
https://en.wikipedia.org/wiki/Category:American_legendary_creatures
Ten Cryptids You've Never Heard of
https://listverse.com/2020/01/28/top-10-cryptids-youve-never-heard-of/
Cryptid Museum
https://cryptozoologymuseum.com/
Some books you may find useful
We're just getting carried away
Hopefully you get the idea of what we want for this show and you are feeling inspired! We can't wait to see your Cryptid inspired art in July 2023!
---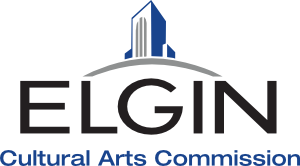 The show was made possible by a grant from the Elgin Cultural Arts Commission.