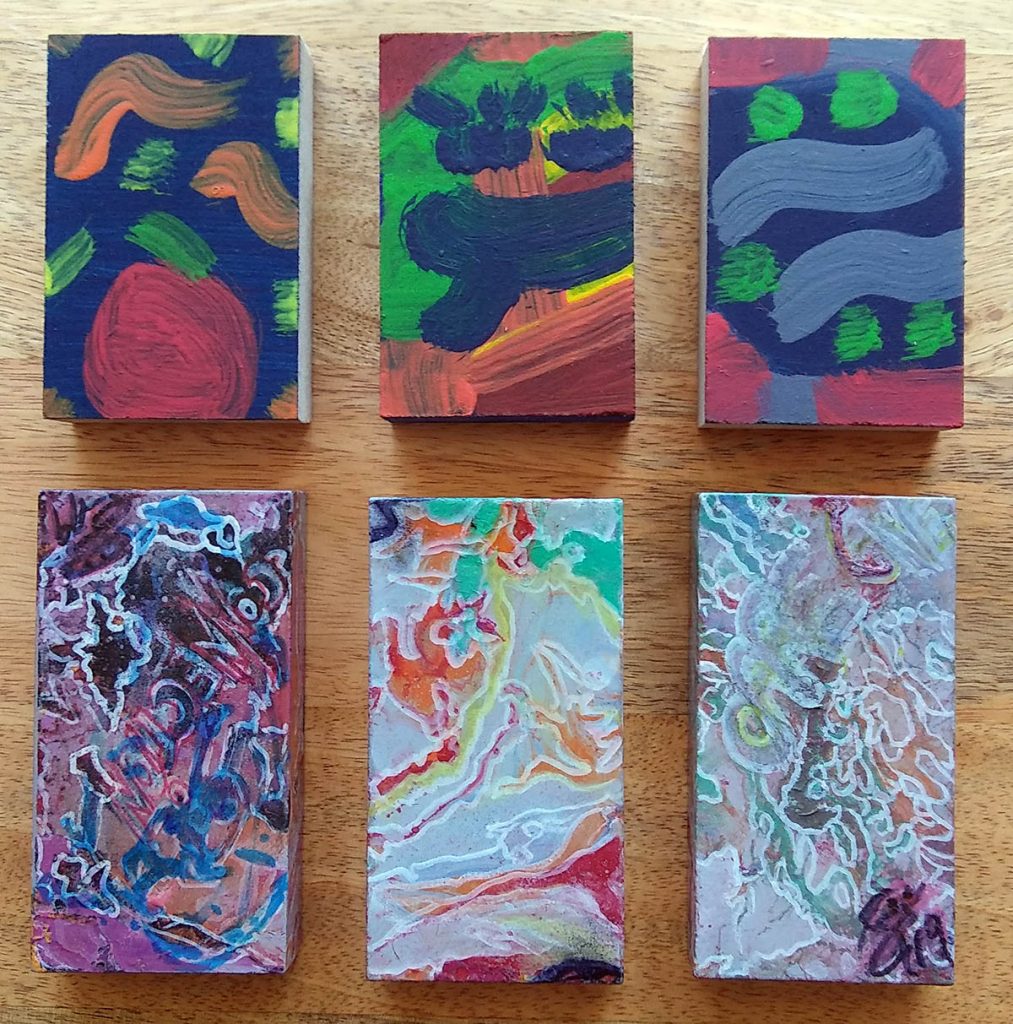 Wait…we added new blocks directly to the Mystery Channel of the Mobile Art Machine???
Yes we did! New 'small run' art blocks by David Metzger, Tim Solarz and Krista Vege Boucher are now in the 'Mystery' channel of the machine.
These new blocks will be available at Side Street Studio Arts' annual Something Wicked gallery show. Get wonderful tiny art for only $5 each. Plus see a ton of other great artwork at this wonderful show.
You can see more of Dave Metzger's work at: http://www.wickedwhimsy.com/