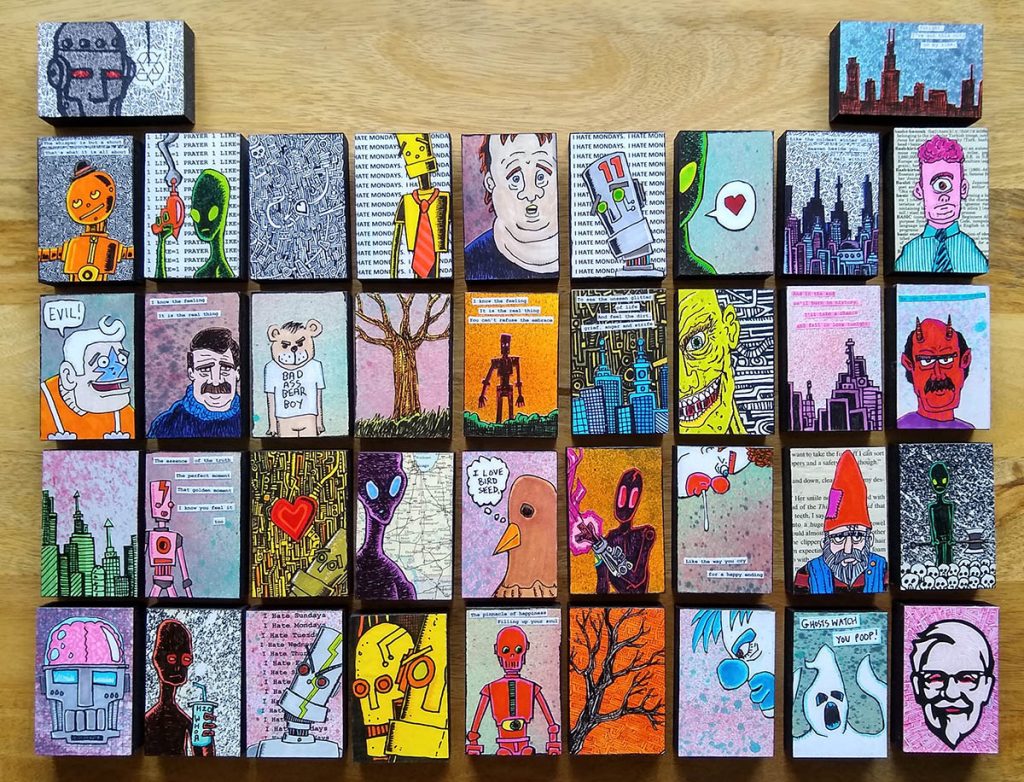 Scott, you're inspired and creating even during a global pandemic?
Knowing that so many art shows have been canceled in 2020 hasn'y slowed Scott Maki down. He just dropped off 38 new, original pieces of tiny art that are now waiting for you in the Mobile Art Machine.
Wicked original art for only $5 each!
You can see more of Scott's work here:
https://www.facebook.com/DanglingFuryStudios/
https://www.instagram.com/scottamaki/
https://www.etsy.com/shop/danglingfurystudios