There are new art blocks by Sara Peak Convery in the Mini Mobile Art Machine!
If you saw the last batch of blocks, you already suspected that the blocks are two sided! So when you buy one of these blocks, you get two paintings! The photos on this page show the front and back of each piece.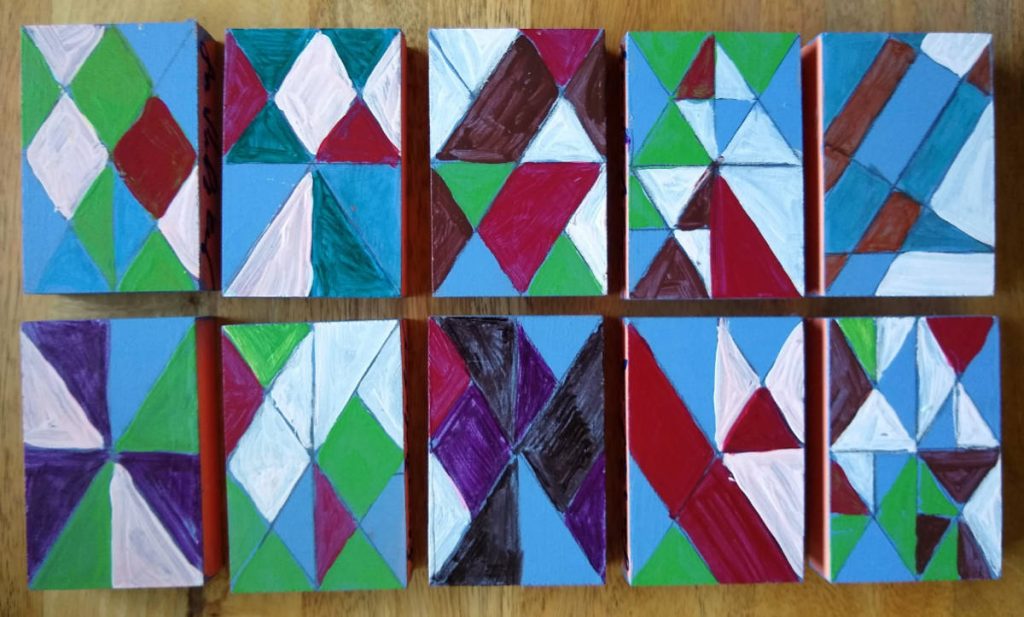 Sara's art blocks will be available in the Mini Art Machine for just $5 at Side Street Studio Arts' Something Wicked show.
You can see more of Sara's art on her facebook page: https://www.facebook.com/sara.peak.convery