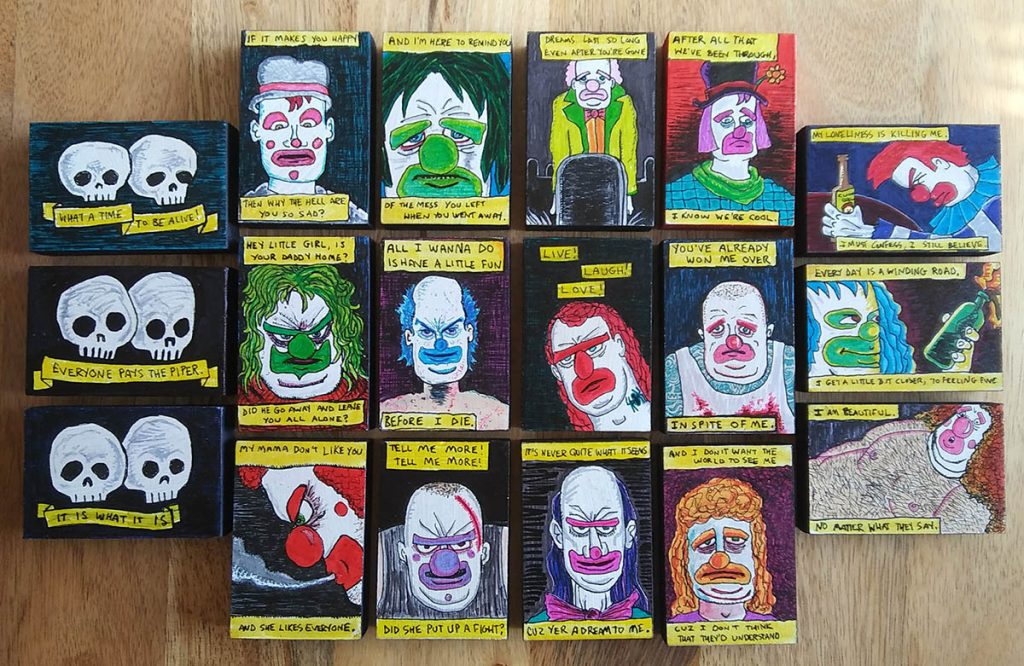 Scott Maki dropped off a new set of art blocks this morning and we could not wait to get them, into the Mobile Art Machine!
18 new, original pieces of Scott's art are now waiting for you. The Mobile Art Machine will be at Side Street Studio Arts in downtown Elgin during the month of October.
Wicked original art for only $5 each!
You can see more of Scott's work here:
https://www.facebook.com/DanglingFuryStudios/
https://www.instagram.com/scottamaki/
https://www.etsy.com/shop/danglingfurystudios