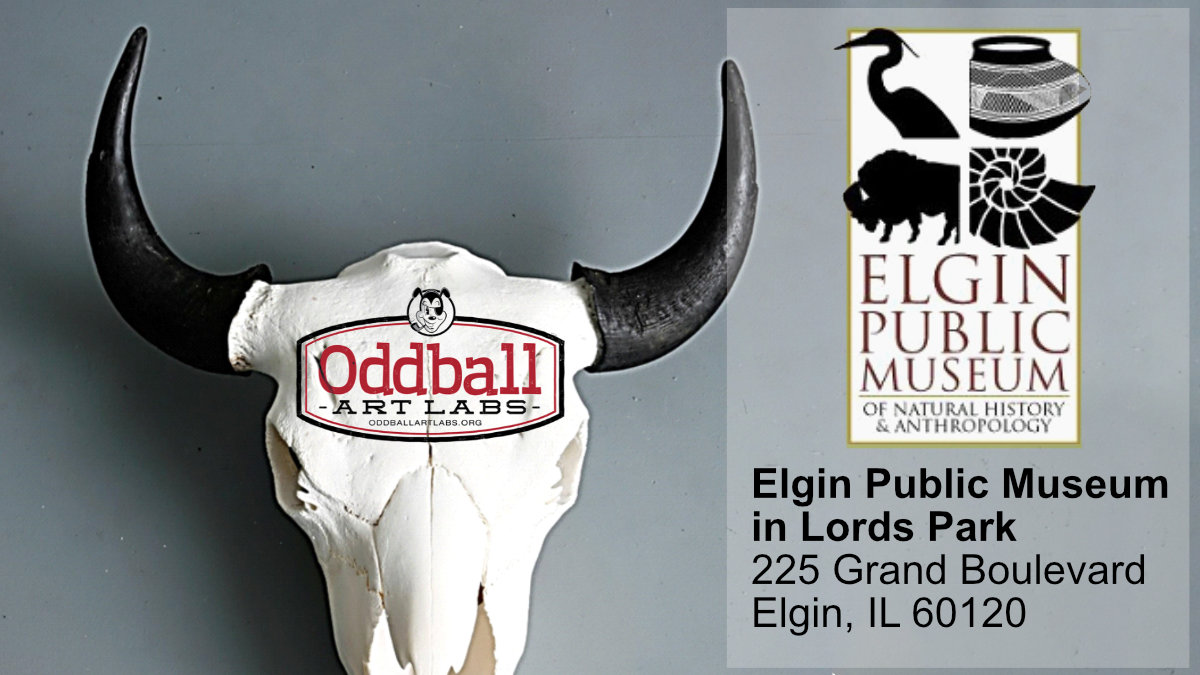 The Elgin Public Museum in Lord's Park reached out to us and said:
"We're planning an exhibit to spotlight the stranger items in our collection. No one knows just how 'Odd' items are hidden in plain sight in the museum everyday. We'll have docents by each exhibit explaining the uniqueness of the items. We're calling it 'Oddities Evening' and would love to have an art show of local art to go along with the theme, so we thought of you."
Honestly, they had us hooked at 'Oddities'!
While we were heavy in preparations for our "Monsters, Myths and Mutations" show in July, we really wanted to partner with the Elgin Public Museum. So everyone dropped what they were doing and we put up a show in the museum. The opening on May 5, 2023 was a blast. We also had promotional postcards for the show in the museum and promoted it at all of our events, reminding people about the amazing gem of a museum we had 'hidden in plain sight' in Elgin.
The show ran from Friday May 5, 2023 to Sunday, September 3, 2023.
Even though the show is now over, you owe it to yourself to visit the Elgin Public Museum. It's an amazing 100+ year old museum full of astonishing vintage taxidermy that you'd be unlikely to see anywhere else. More information about the museum is located on their website, elgin-public-museum.square.site or their old site elginpublicmuseum.org